TECHNOLOGY
The detail matters
consistently delivers superior performance. This unique technology produces a grid that is more corrosion-resistant and delivers more cranking power than other grid designs.
Precise Manufacturing Process
EXACT PATTERN: Every time for consistent results.
PRECISELY ROLLED AND STAMPED METAL: Formed from a single sheet unlike conventional battery grids.
CLEANER, SAFER ENVIRONMENT: Less energy used than other grid manufacturing methods, and fewer greenhouse gas emissions released.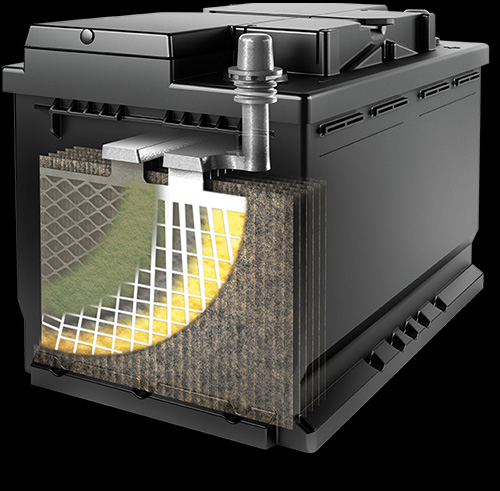 The most powerful conventional Berga battery – high-performance technology to satisfy the needs of modern vehicles.
For conventional vehicles with high energy demands
Extremely long service life
Stamped Grid Technology for more cranking power and corrosion resistance
Made in Europe
These new, maintenance-free, ultra powerful batteries are available in SHD and HD models and provide real advantages in everyday use.
SHD: Tour bus, distribution traffic and heavy commercial vehicles without hoteling function
HD: City delivery with tail lift
High cycle life
Optimum starting power, maximum cold start performance
Maintenance-free due to labyrinth lid technology
Stamped Grid Technology for improved corrosion resistance and higher starting power
Made in Europe